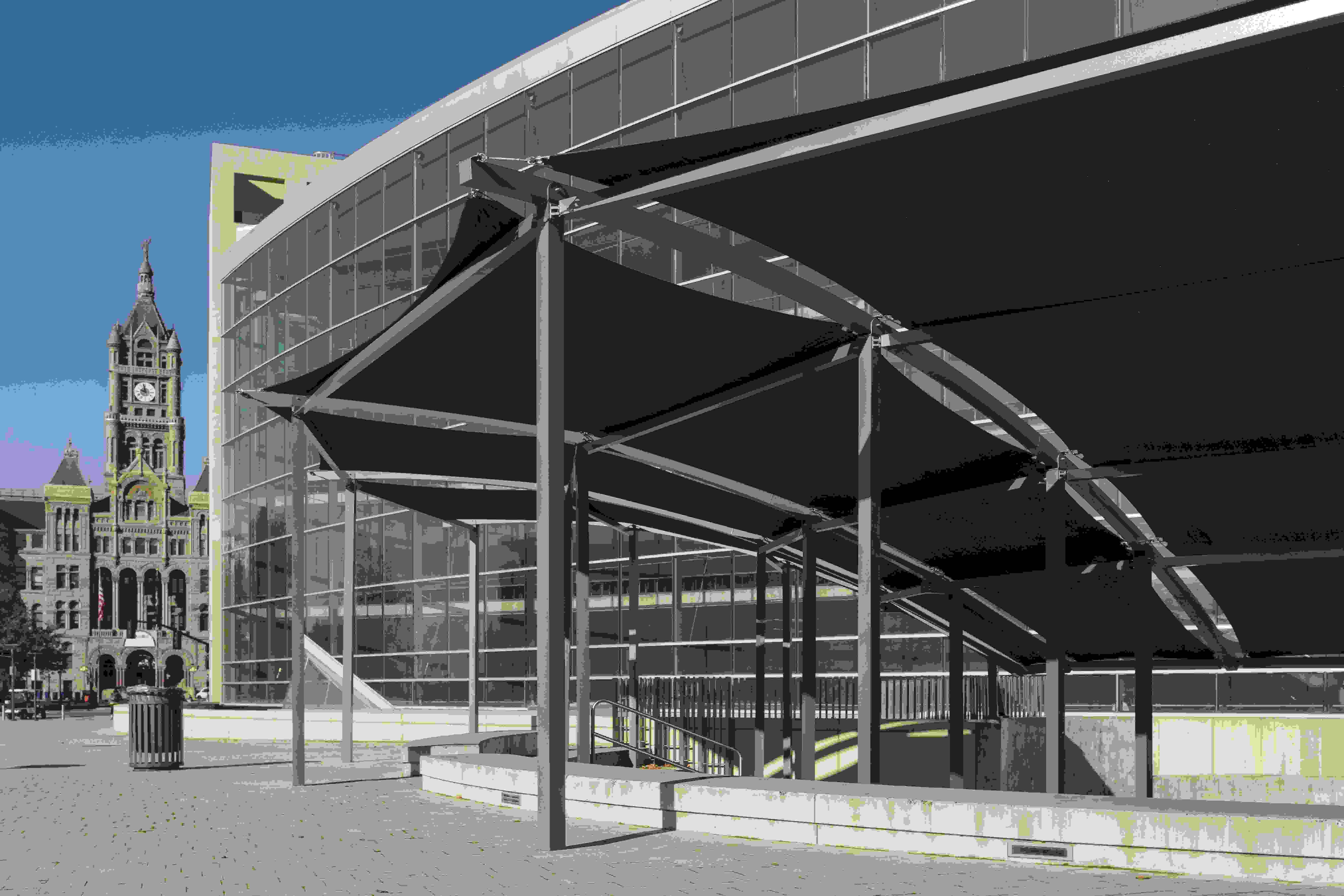 Comshade® is the all-rounder when it comes to shade cloth with excellent weight to strength ratio for medium domestic and commercial projects.
Available in:
3.80 x 30m centre folded rolls

3.80 x 50m straight rolls

6 x 30m straight rolls
Average weight: 330gsm
This is the ideal shade cloth to use in backyards, domestic carports and swimming pool areas, and medium sized commercial outdoor meeting areas. Comshade® allows for high tensile loadings and the fabric is heat set, making it easy to use as it lays flat and there's no curling or rolling up when marked out, cut or sewn, saving you time and costs. An extensive colour selection accompanies the range.
Suitability for end use is determined by end user.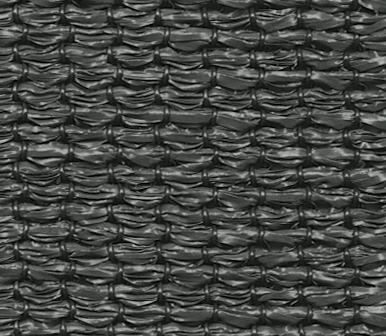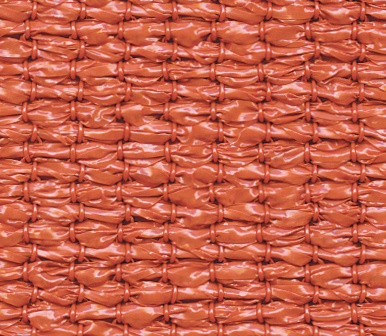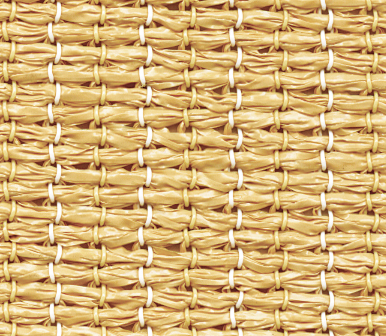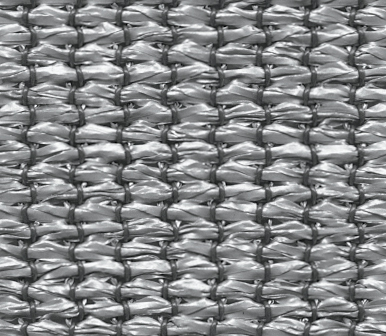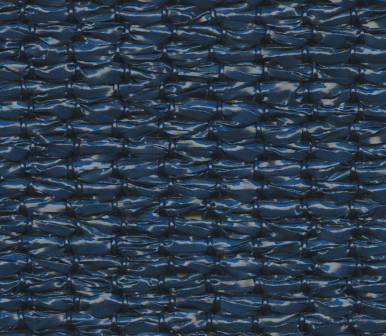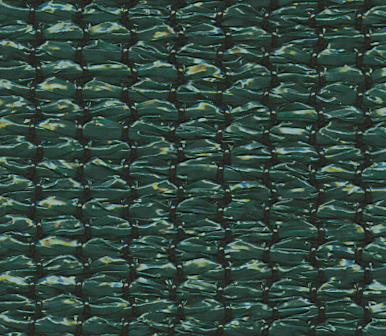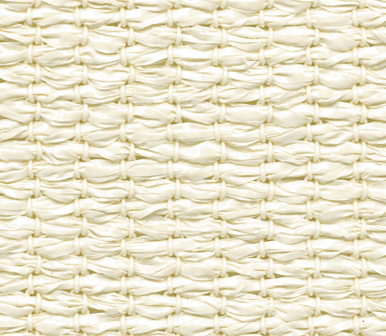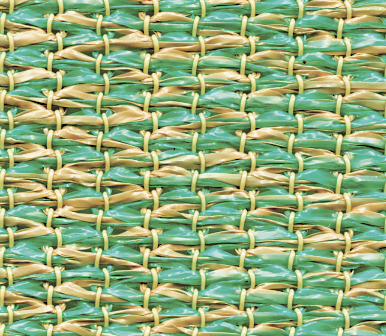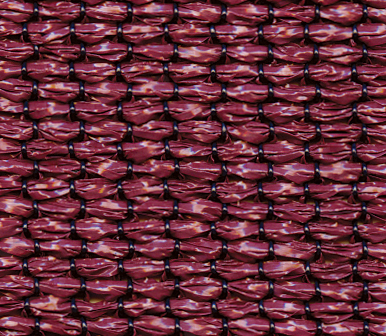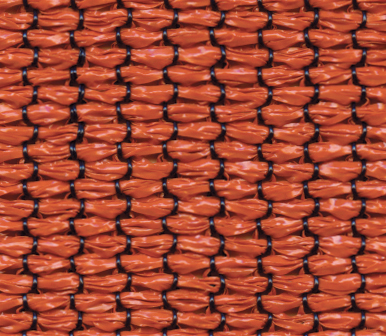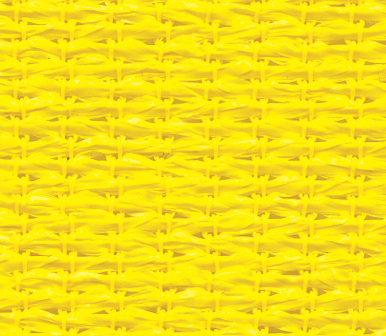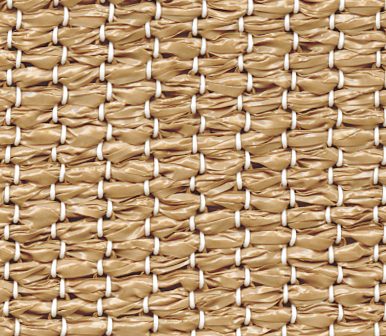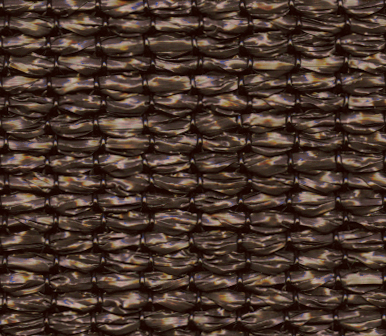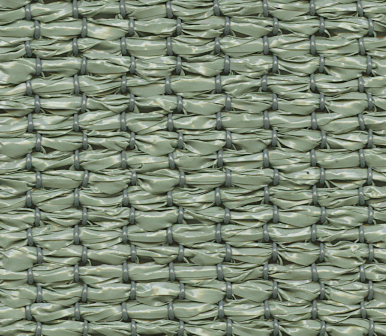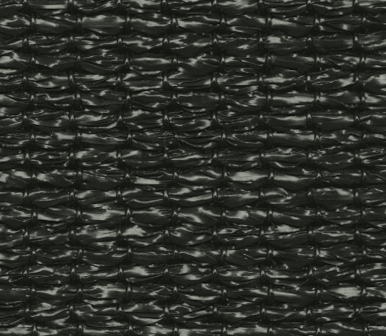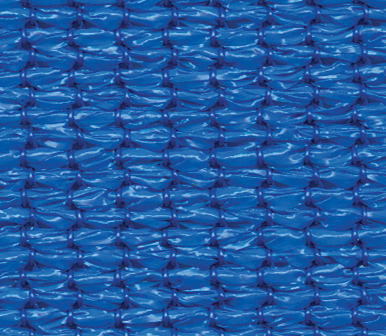 Comshade® is made to comply with and exceed AU standard AS4174.1994.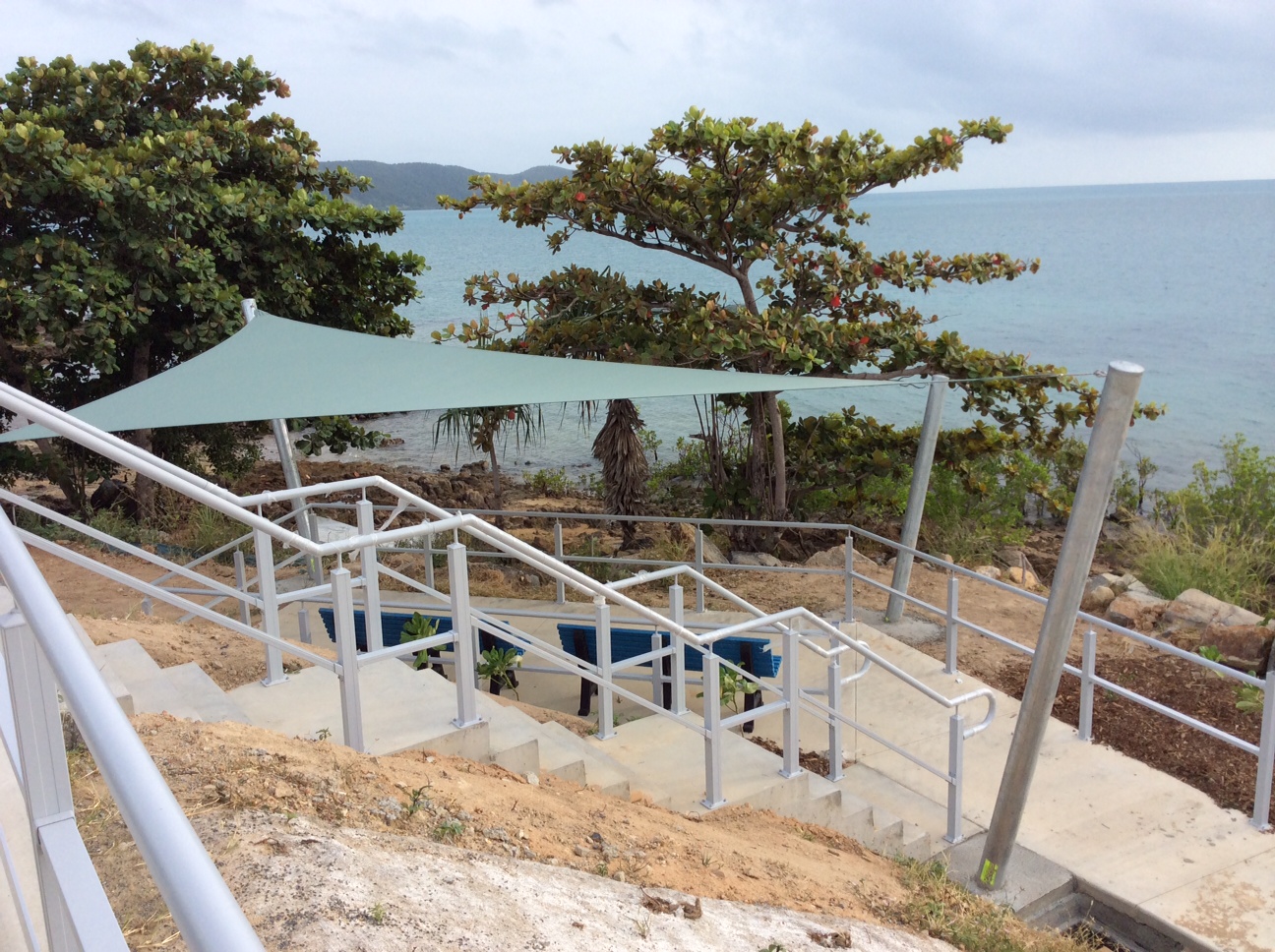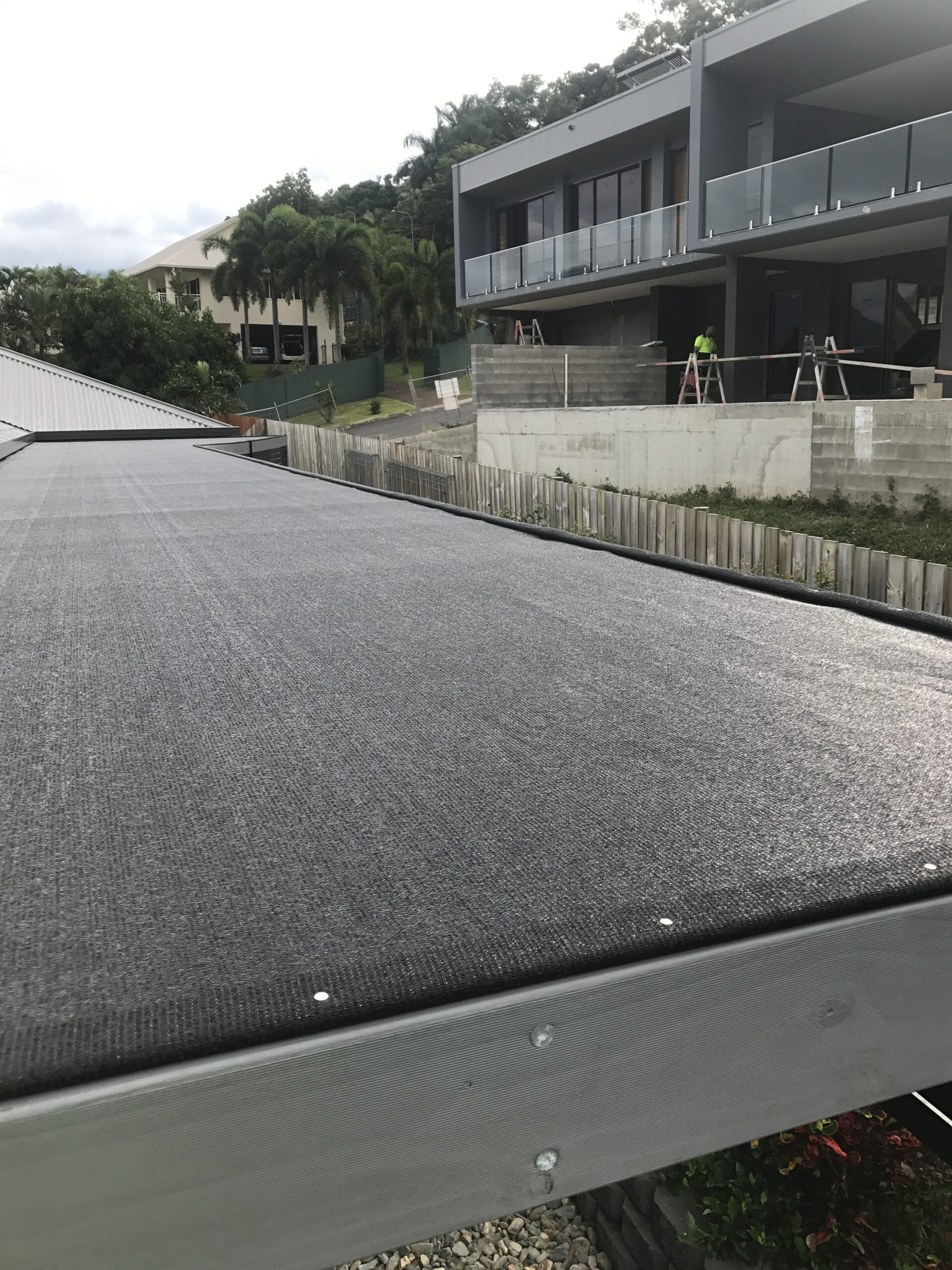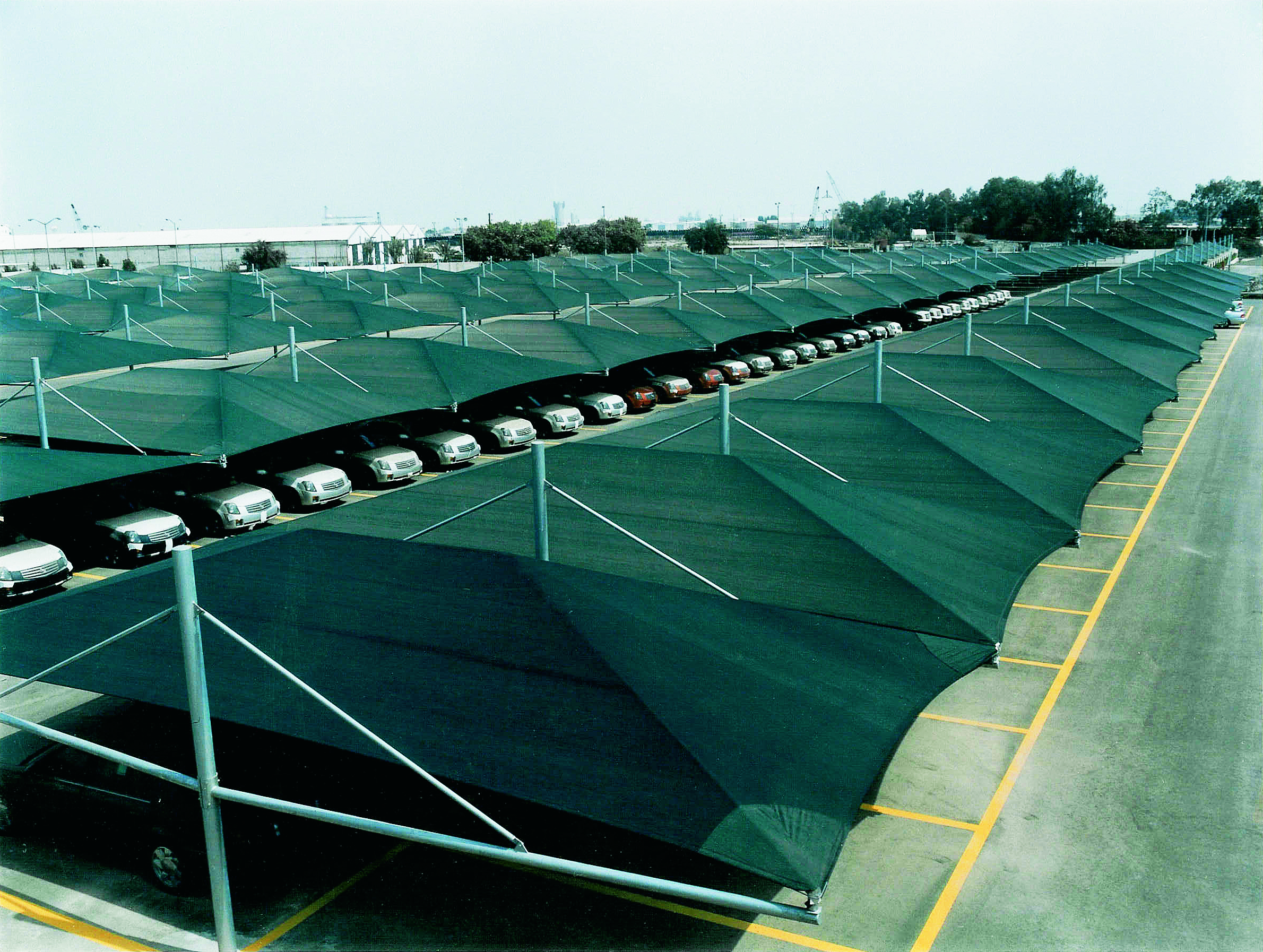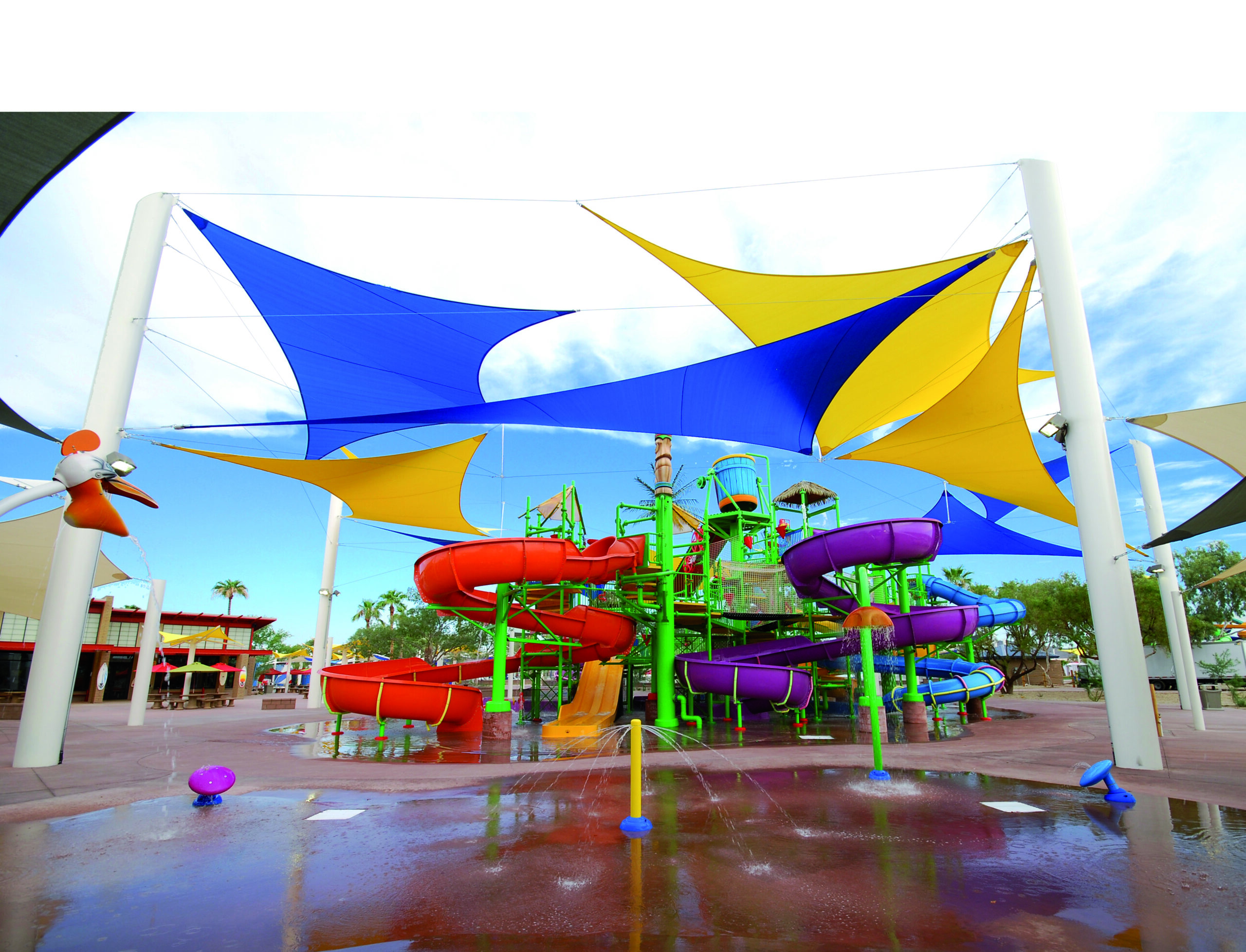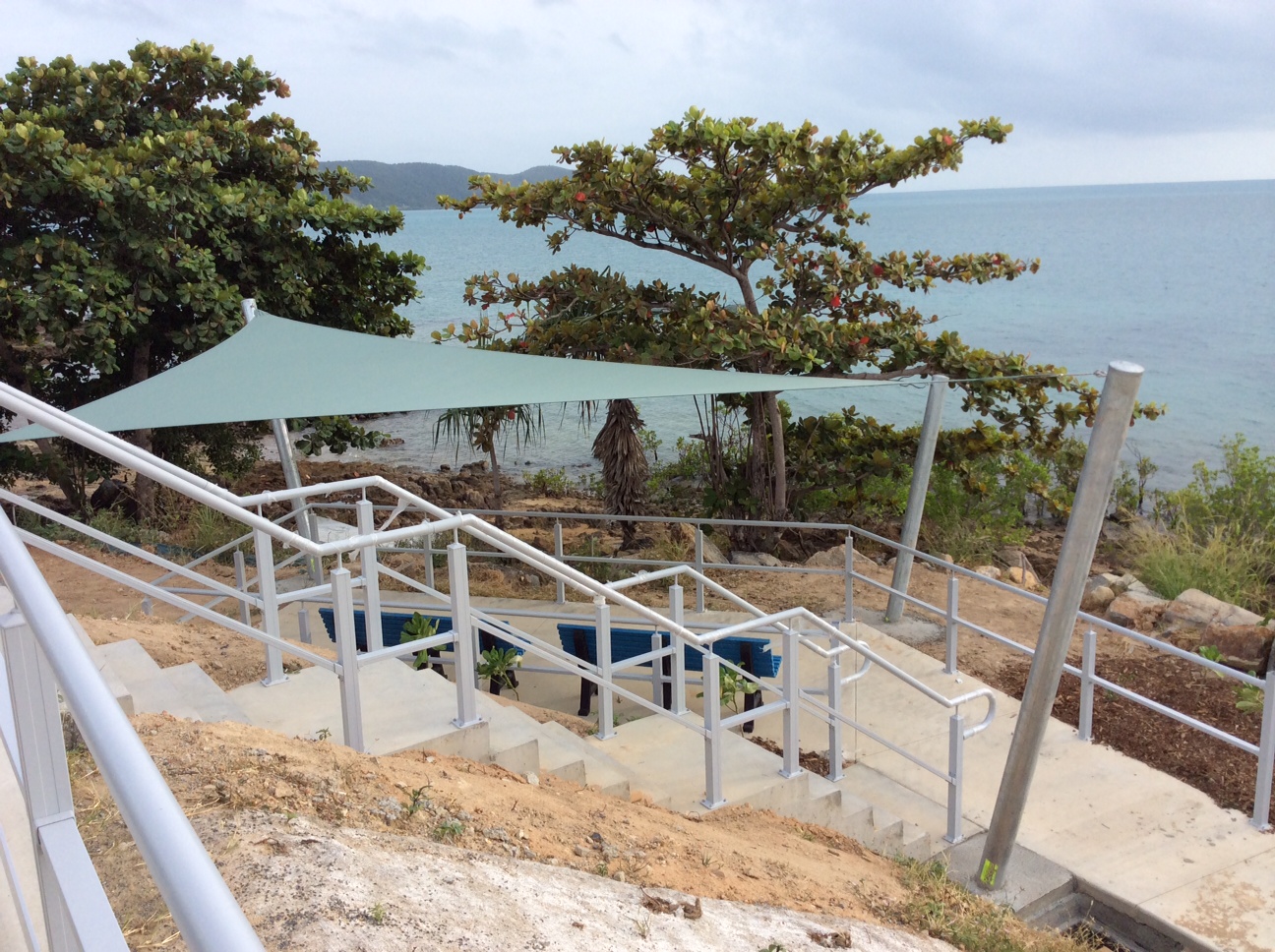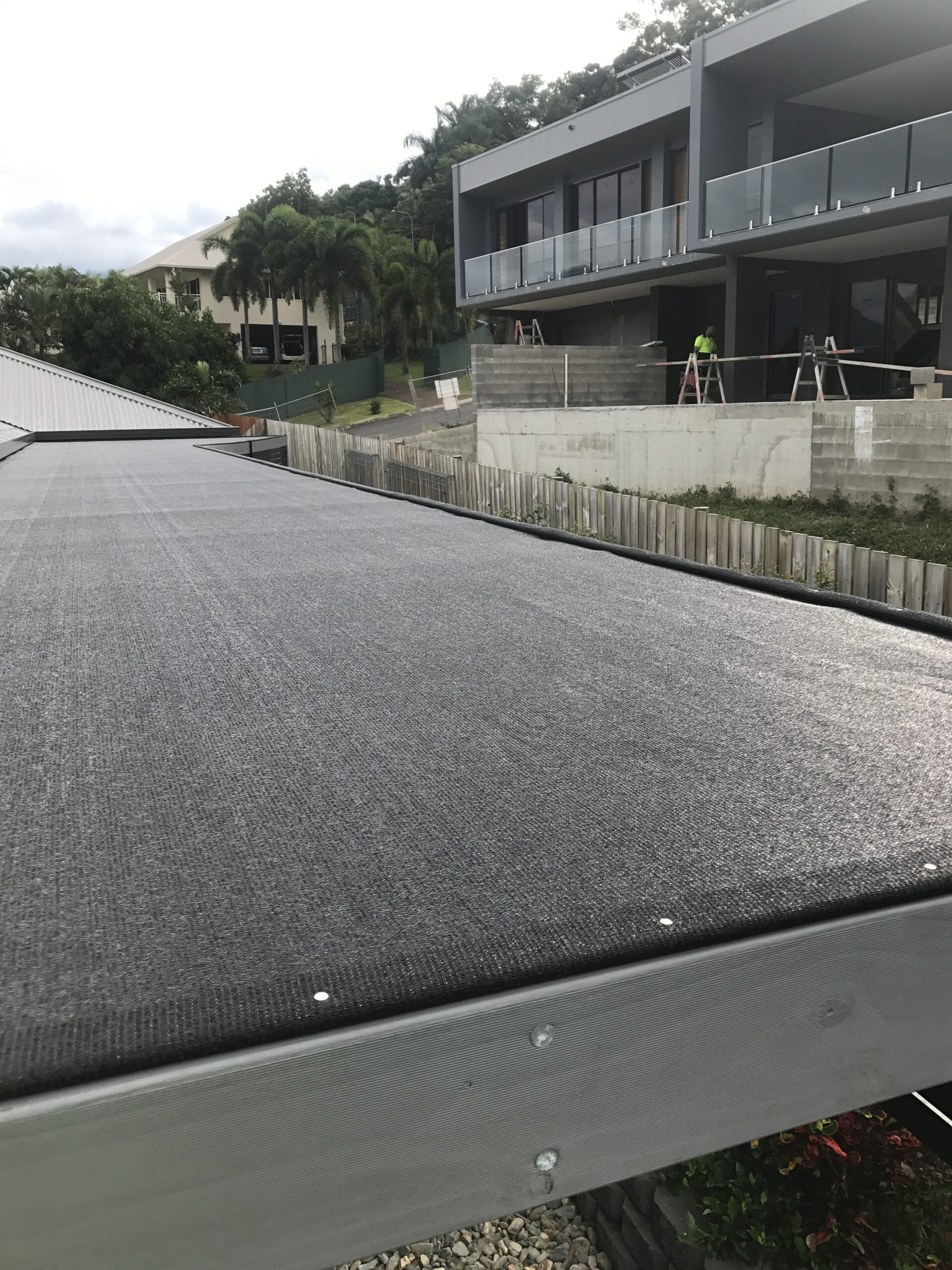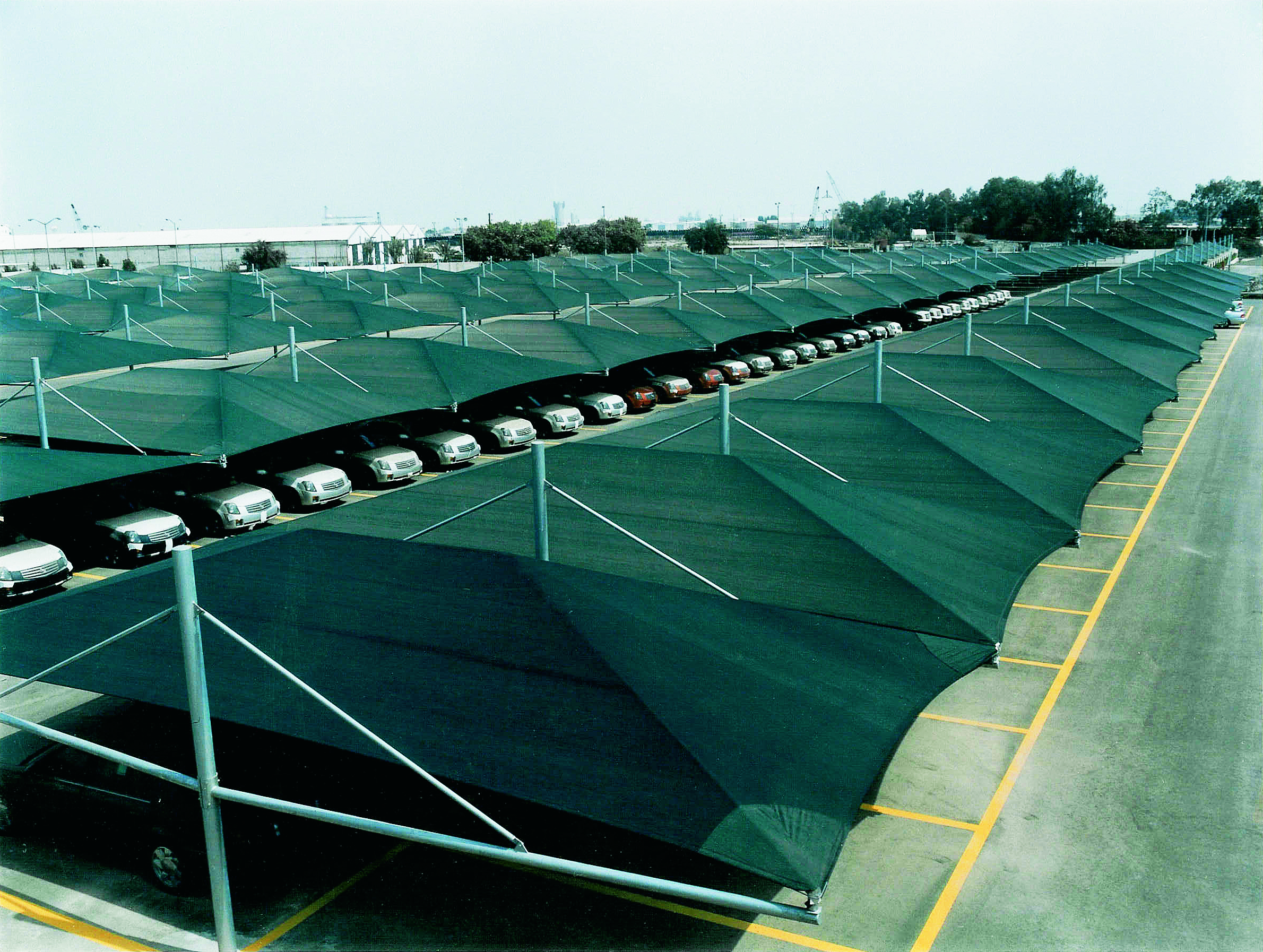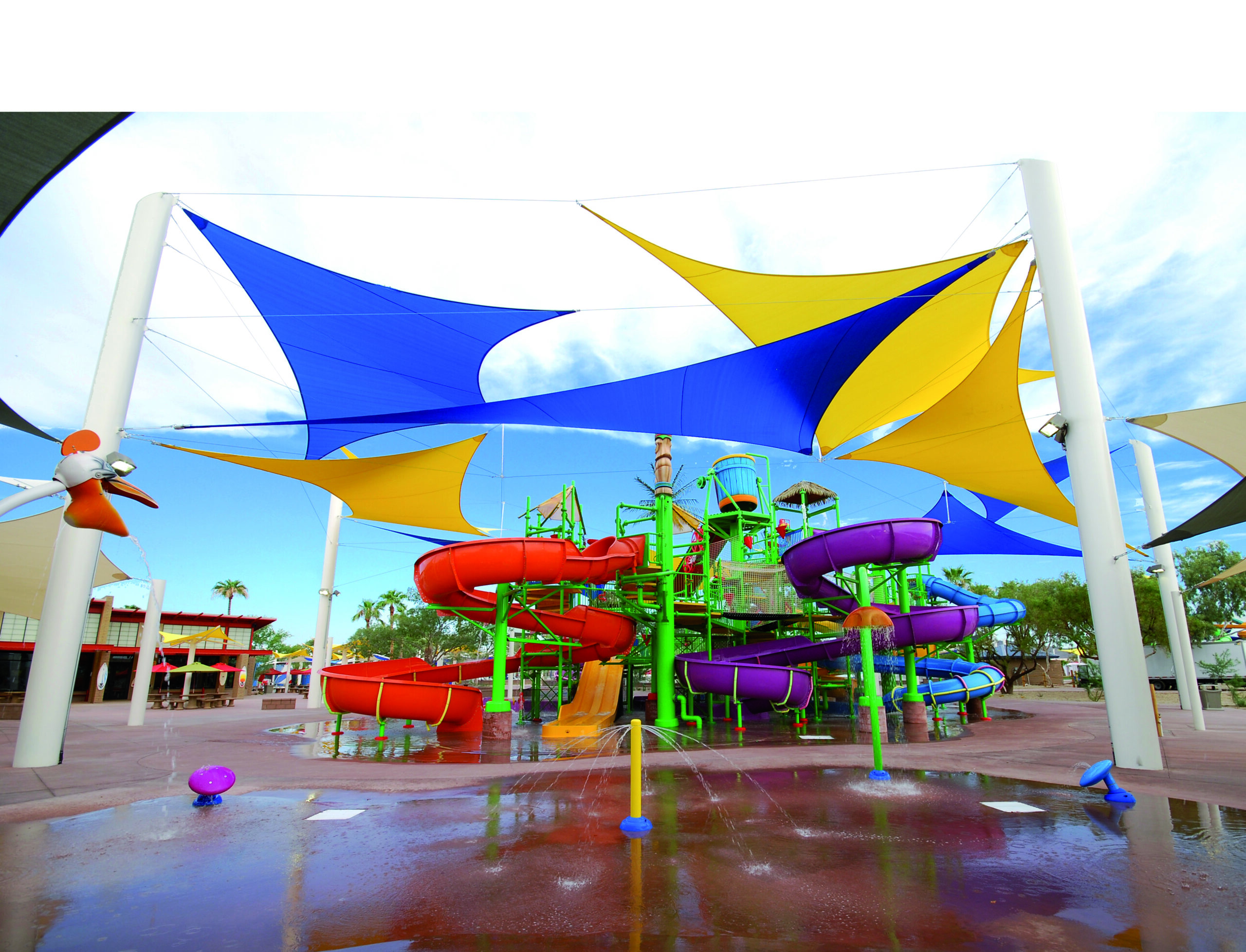 Our Gallery
Scroll through our gallery of Comshade® images and videos to see more applications.
Quality and Durability
Comshade® has less shrinkage and is more stable than other shade cloths, while maintaining high strength and over 90% UV protection. It is made from virgin resins and the best UV stabilisers which are lead and heavy metal free.
Comshade® is supported by a 12 Year UV warranty and is made to Australian Standards: AS 4174-1994.
Comshade® Technical Specifications
| BRAND | COMSHADE |
| --- | --- |
| Construction | Monofilament and tape |
| Weight (gsm) | 330 |
| Width (m) | 3.8 or 6.0 |
| Roll Length (m) | 30 |
| – Centre Folded | 30 |
| – Unfolded | 50 |
| Roll Diameter (cm) | 28 |
| – Centre Folded | 31 (3.8 m width) |
| – Unfolded | 27 (6.0 m width) |
| Roll Weight (kg) | 38 |
| – Centre Folded | 63 (3.8m width) |
| – Unfolded | 60 (6.0 m width) |
| Freight Cubic (m3) | 0.15 |
| – Centre Folded | 0.37 (3.8m width) |
| – Unfolded | 0.44 (6.0m width) |
| Breaking Force Warp / Weft (N) | 1150 / 2050 |
| Tear Resistance Warp / Weft (N/50mm) | 200 / 230 |
| Bursting Pressure (kPa) | 3500 |
| Bursting Force (N) | 2000 |
| UVR Block (%) | 87.1 to 95.2 |
| Flammability Index AS 1530.2 (Range 0 low, 100 high) | 18 |
| Spread of Flame Index AS 1530.3 | 7 |
| Smoke Developed Index AS 1530.3 (Range 0 low, 10 high) | 4 |
| UVR Block (%) | 93.8 to 96.2 |
| Limited Warranty | 12 years |
FR Results
AS/NZS 1530.2 and 1530.3 available on request.
Comshade® 12 Year UV Warranty
12 YEAR CONDITIONAL ULTRAVIOLET (UV) WARRANTY
Polyfab Australia Pty Ltd (Polyfab) warrants to the initial purchaser that the fabric will not suffer from abnormal deterioration (*) from ultraviolet exposure for a period of 12 years from the date of installation. (*Abnormal deterioration means deterioration exceeding 5% of the fabrics original strength for each year over the 12 Year warranty period).
If the fabric does suffer from abnormal deterioration during the 12 Year warranty period, Polyfab will, at its option either replace the fabric or supply equivalent fabric, or pay the cost of replacing the fabric or of acquiring equivalent fabric.
Exclusions
This warranty does not cover, and Polyfab is not liable for, deterioration of fabric occurring due to any of the following circumstances:
• Exposure to pollution, chemicals, solvents, cleaning agents or other substances that are harmful to the performance of the fabric.
• Faulty installation of the fabric or faulty design or manufacture of any structure to which the fabric is attached.
• Improper use of the fabric or use contrary to the specifications for the fabric.
• Colour fading or variation due to ultraviolet exposure.
• Minor colour variation from fabric samples.
• Minor visual imperfection due to the manufacturing processes.
• The negligent act or omission of any person.
• Misuse, neglect or abuse of the fabric.
Statutory Implied Terms and Limitation
This warranty is in addition to any non-excludable terms, conditions or warranties implied under the Trade Practices Act 1974 (Cth) or similar Commonwealth or State legislation ('Statutory Terms').
Polyfab's liability for breach of the Statutory Terms is limited to the maximum extent permitted by the Statutory Term or otherwise by law.
Save as expressly provided in this warranty and the Statutory Terms:
a) All implied conditions and warranties with respect to the goods and services supplied by Polyfab including without limitation warranties as to quality, fitness for purpose and sale by sample are excluded;
b) Polyfab shall not be liable for any direct, indirect or consequential loss or damage which arises out of the negligence or carelessness of Polyfab or any of its employees, servants, contractors, suppliers or agents, or which arises directly or indirectly from the use of any information, advice or recommendation of any Polyfab employee or from any alleged breach of duty in respect of any goods or services supplied by Polyfab;
c) Polyfab shall not be liable for any advice given by its agents or employees in relation to the suitability for the purpose of goods supplied by Polyfab.
Claims Procedure
All claims must be in writing addressed to Polyfab Australia Pty Ltd, 7 Conifer Crescent, Dingley Village VIC 3172, and must be made within 14 days from the date upon which the defect became known.
Claims must be supported by a sample of the defective fabric together with proof of place and date of purchase of the fabric.
Shade Sail Care and Maintenance Instructions
Heavy duty shade cloth is an industrial textile made from High Density Polyethylene (HDPE) yarn, which has ultraviolet stabilisers and colour pigments incorporated into the structure.
HDPE is resistant to most acids and alkalis, and fungal attack. It does not absorb water, which is a significant factor in resisting staining and inhibiting mildew growth. These characteristics make HDPE ideal as a base yarn for a lightweight, strong shadecloth. However, it has only a weak resistance to halogens, such as chlorine; and halogenated hydro-carbons. It is also affected by strong oxidising agents, such as hydrogen peroxide, chlorox (bleach) and some alcohols.
Using such chemicals for cleaning should be avoided. Dirt or mildew is usually the result of contaminants caught in the interstices of the cloth, and should be easily removed using a high pressure hose, which should be used judiciously, to avoid physical damage to the yarns and thread. For stubborn stains, scrub with a brush and a weak solution of household detergent.
Careful consideration should be given to the environment in which Polyfab shade cloth is used. For example, when suspended over a swimming pool, it will be exposed to chlorine emissions and its effective life may be reduced.
The shade sail should only be installed by a company or individual that has appropriate experience and accreditation from the Specialty Textiles Association, Lightweight Structures Association of Australia, or similar body; to the design and specification of a licensed civil engineer.
It is important that the shade sail remains under adequate tension to minimise the possibility of fatigue cracking due to wind-flap. Re-tensioning will be necessary if the shade sail becomes loose and sloppy.