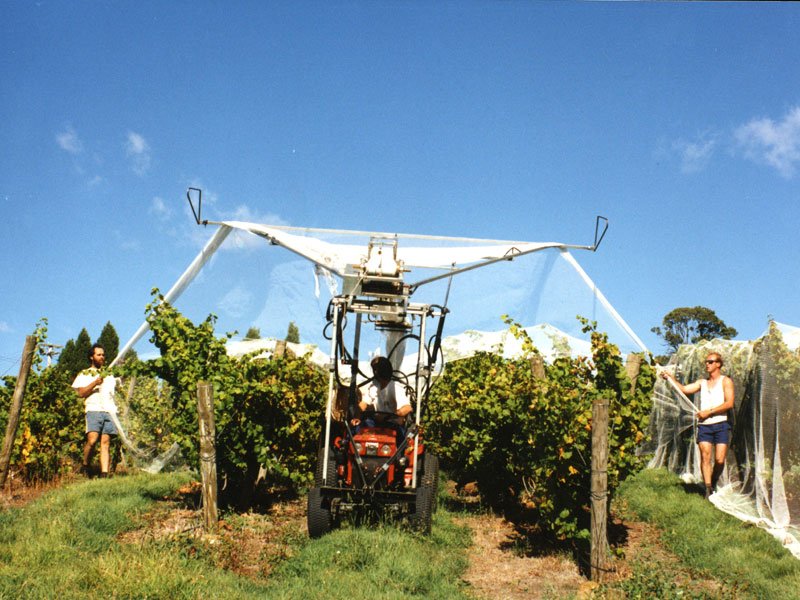 Polyfab's bird netting defends valuable fruit and vegetable crops against unnecessary damage caused by birds and rodents. Protection for your hard-earned investment 24/7.
Available in a range of widths up to 20 metres wide.
Our premium grade bird netting uses German knitting technology and features the best ultraviolet (UV) stabilisers, adding to the fabric's longevity, with a heavy-duty reinforced selvedge edge. The 12 x 12mm hexagonal hole size will keep away the smallest birds including Silvereye and Starlings, and is strong enough to resist bigger species like parrots and crows. The black coloured centre line assists growers during installation and removal of the netting whilst the knitted lock stitch construction ensures the netting will not fray when cut.
Suitability for end use is determined by end user.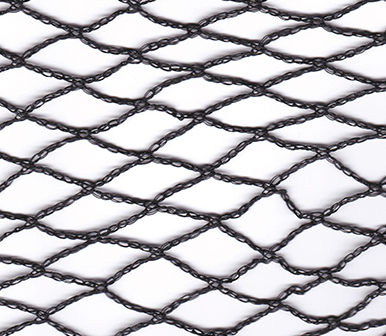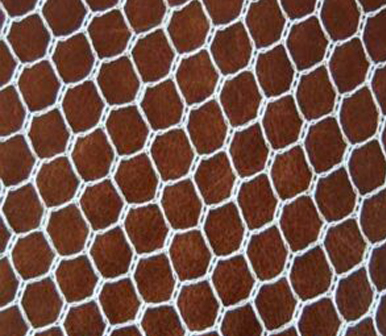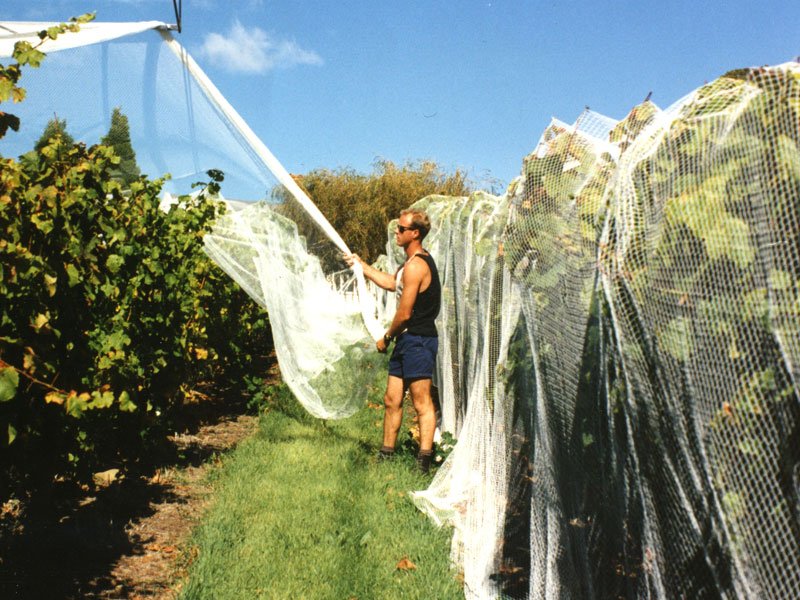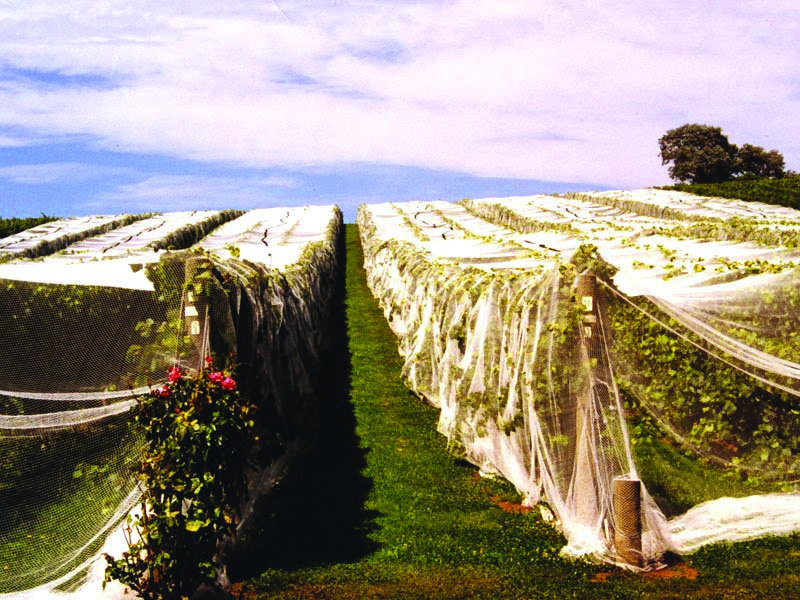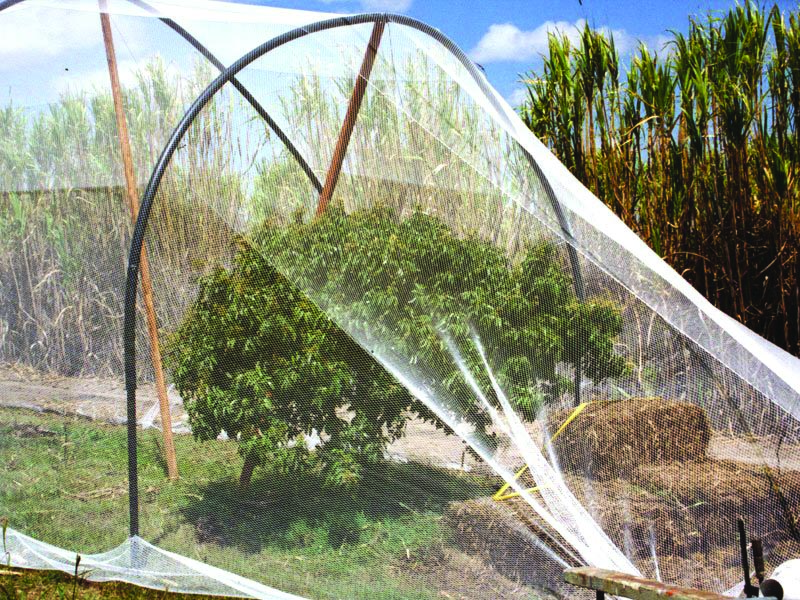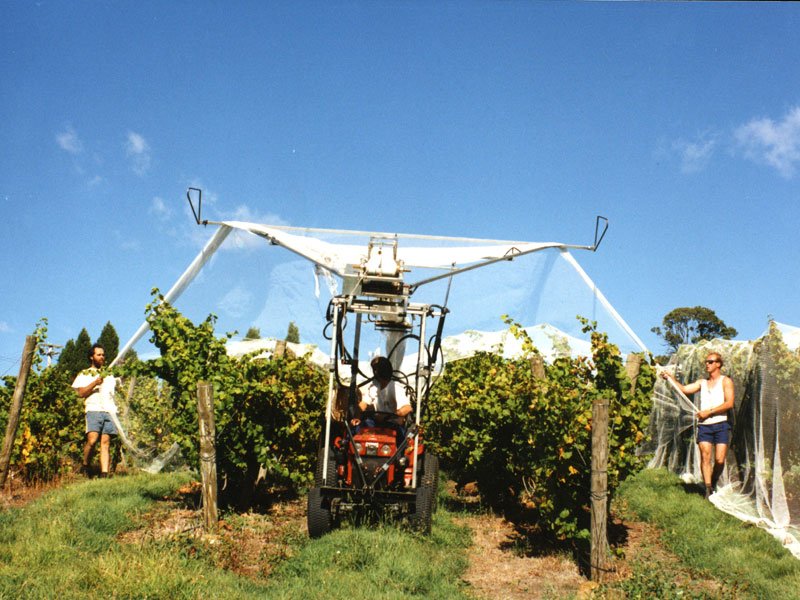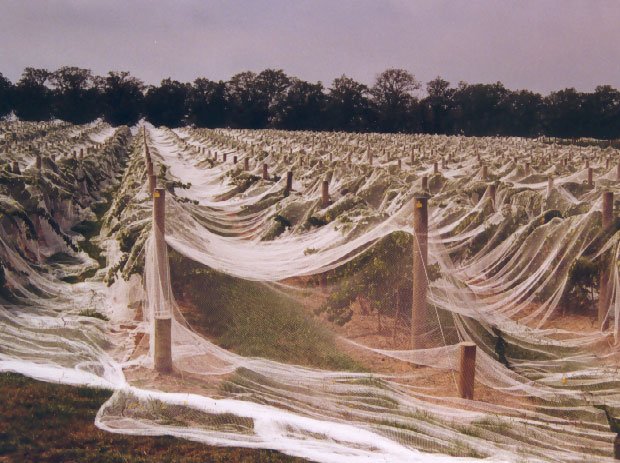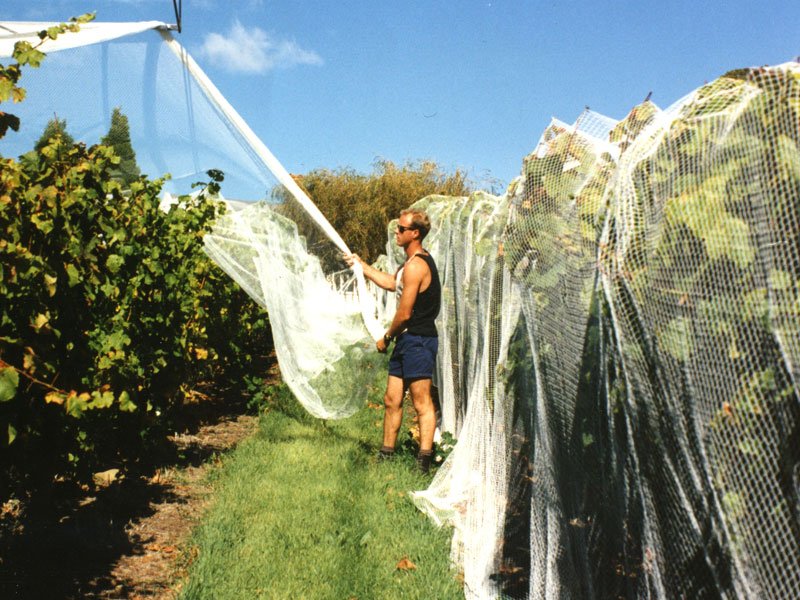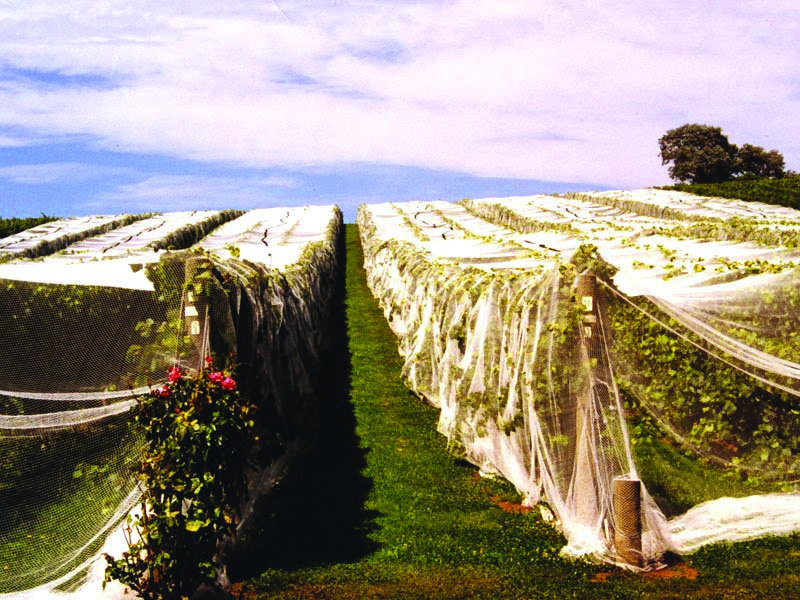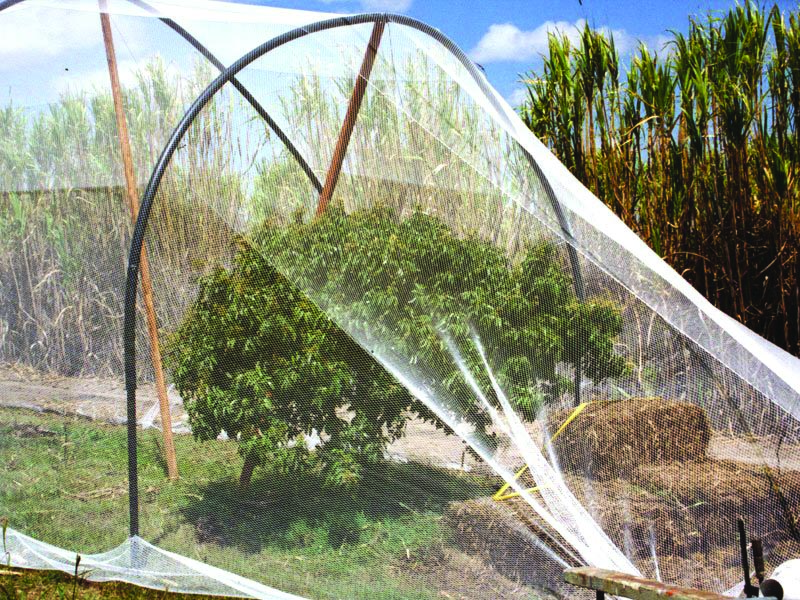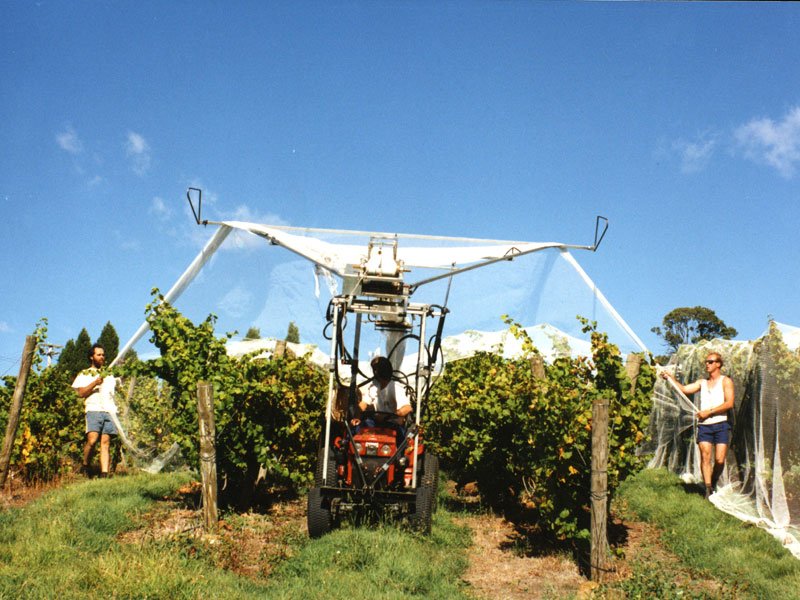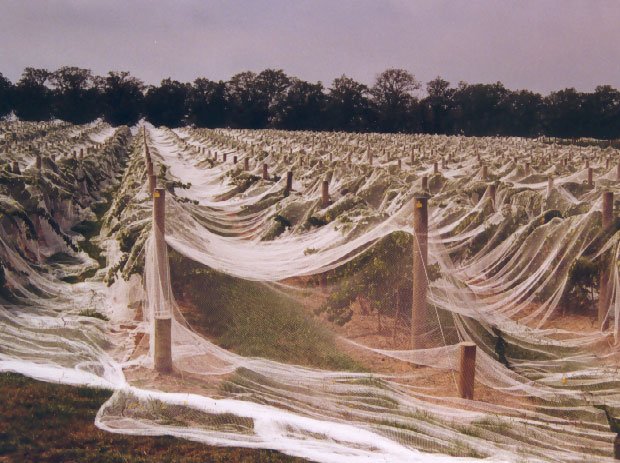 Our Gallery
Scroll through our gallery of Bird Netting images to see more applications.
Roll Sizes
ROLL SIZES (available in white only)
| Width | Roll Length (m) x Weight (kg) |
| --- | --- |
| 5m | 50 x 8.75, 100 x 17.5 |
| 10m | 10 x 3.5, 50 x 17.5, 100 x 35 |
| 15m | 50 x 26.25 |
| 20m | 50 x 35 |
Bird Netting Care and Maintenance Instructions
Bird netting is re-usable as a seasonal throwover for between 5-8 years and is easy and convenient to install and easy to retrieve at the end of a season.
This high quality knitted monofilament mesh netting for birds is highly ultraviolet (UV) stabilised and although it is light weight, it is extremely strong. It also features a reinforced selvedge.
Please note: Polyfab's mesh netting for birds is not suitable for attachment to permanent structures.
Care, Cleaning and Maintenance Instructions
Heavy duty shade cloth is an industrial textile made from High Density Polyethylene (HDPE) yarn, which has ultraviolet stabilisers and colour pigments incorporated into the structure.
HDPE is resistant to most acids and alkalis, and fungal attack. It does not absorb water, which is a significant factor in resisting staining and inhibiting mildew growth. These characteristics make HDPE ideal as a base yarn for a lightweight, strong shadecloth. However, it has only a weak resistance to halogens, such as chlorine; and halogenated hydro-carbons. It is also affected by strong oxidising agents, such as hydrogen peroxide, chlorox (bleach) and some alcohols.
Using such chemicals for cleaning should be avoided. Dirt or mildew is usually the result of contaminants caught in the interstices of the cloth, and should be easily removed using a high pressure hose, which should be used judiciously, to avoid physical damage to the yarns and thread. For stubborn stains, scrub with a brush and a weak solution of household detergent.
Careful consideration should be given to the environment in which Polyfab shade cloth is used. For example, when suspended over a swimming pool, it will be exposed to chlorine emissions and its effective life may be reduced.
The shade sail should only be installed by a company or individual that has appropriate experience and accreditation from the Specialty Textiles Association, Lightweight Structures Association of Australia, or similar body; to the design and specification of a licensed civil engineer.
It is important that the shade sail remains under adequate tension to minimise the possibility of fatigue cracking due to wind-flap. Re-tensioning will be necessary if the shade sail becomes loose and sloppy.
Bird Netting 10 Year UV Warranty